How to Conduct a San Francisco Criminal Case Search
Conducting a San Francisco criminal case search can help you learn valuable information about past and current cases. Learn more here from a trusted Bay Area defense lawyer.
San Francisco Case Lookup
Whether you're facing criminal charges or you've already been convicted of a crime, you'll likely end up needing to conduct a San Francisco criminal case search at some point. This may be to search through similar cases to construct a defense, to find out when relevant hearings are scheduled, or to access your criminal record to explore your post-conviction relief options. No matter the reason, knowing exactly how to find this information can help your case go more smoothly. 
Ultimately, the best way to ensure that you can quickly and easily access these records is to have a skilled California criminal defense lawyer on your side. At Valery Nechay Law, attorney Valery Nechay guides her clients through each stage of their criminal case, helping them build a strong defense from the ground up and empowering them with the resources and knowledge they need to restore their lives. Here's what you need to know about conducting an effective San Francisco criminal case search. 
In-Person San Francisco Criminal Case Lookup
The San Francisco County Superior Court has jurisdiction over infraction, misdemeanor, and felony cases, conducting trials, motions, arraignments, preliminary hearings, probation hearings, mental health proceedings, and other types of criminal proceedings. These cases are often heard in the Hall of Justice building located at 850 Bryant Street, while others are heard in the Civic Center Courthouse at 400 McAllister Street or the Neighborhood Justice Center at 575 Polk Street. If you have been charged with a crime in San Francisco, your criminal proceedings will likely take place in one of these buildings.
To find out which department your case is being heard in, you can view the daily calendar for criminal and traffic hearings on an electric monitor Monday through Friday outside the Criminal Clerk's Office, Room 101, in the Hall of Justice. Your attorney or the court will let you know where your case is being seen, but this can be a great resource regardless.
How to Conduct an Online Criminal Case Search in San Francisco
As a defendant, being able to access court information at any time can help you have more control over your case, especially if you have a question outside of business hours when the courts or your attorney may not be available to answer them. Luckily, there are several ways to view active criminal case information online, but some San Francisco courts offer greater online access than others. 
If you need information on federal crimes in San Francisco, you can access court dockets using a fee-based Federal Courts system called PACER, or Public Access to Court Electronic Records. Searches for specific cases can be made in particular courts, such as the Northern District of California or the Supreme Court, in Federal Appellate and Bankruptcy Courts, or throughout the whole Federal Court System. Some Federal Courts offer this information straight through their websites, such as the United States Supreme Court's docket page.
The California Courts have made their docket info for the California Supreme Court and the Courts of Appeal available online. The California Supreme Court dockets and the California Appellate Courts can both be browsed from the same website, the California Appellate Courts Case Information System.
Furthermore, a list of all Appellate Districts is offered here, and the links on that page direct you to each Appellate District's website. On these particular websites, you can look through current Opinions, Calendars, and Minutes, and search for each individually.
How to Access San Francisco Criminal Court Records
Criminal records include the history of an individual's background of criminal charges and convictions. Anytime an individual is convicted of a criminal offense in the state of California, the court records this in the individual's file, which includes a record of all previous convictions. The courts also keep records detailing individual court cases. Both of these types of records can be useful when exploring your post-conviction relief options (such as the C.A.R.E. Act) or understanding how a prior criminal case could impact your current situation.
Unfortunately, San Francisco criminal court records are not available online. Instead, they must be accessed face-to-face or by mail. An in-person request can be made by submitting a Criminal Records Request Form to Windows #6 or #7 in Room 101 at the Hall of Justice situated at 850 Bryant Street.
To access San Francisco criminal records, you can submit a mail request to the San Francisco Superior Court at the following address:
850 Bryant Street
Room 101
ATTN: Records Clerk
San Francisco, CA 94103
You can also access criminal records by filing a completed records request form in-person to the Hall of Justice. A fee of $25 per certified copy plus $.50 per page is required when making either an in-person or mail request. Non-certified copies can be requested for $.50 per page.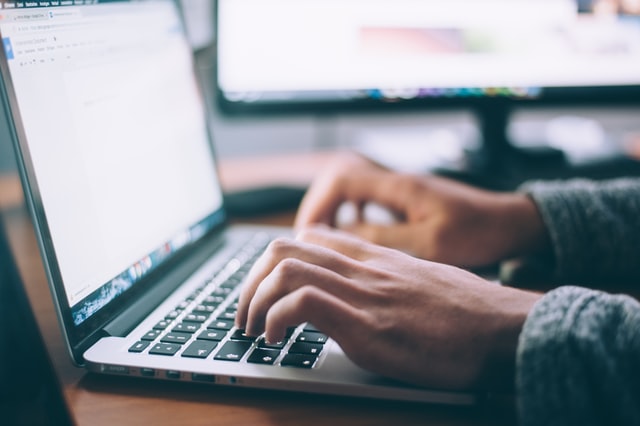 An Attorney Can Help With Your San Francisco Criminal Case Search
Having an experienced legal professional by your side throughout your criminal case has many benefits, including the ability to search court records on your behalf and quickly get in touch with the court for vital case-related information. This offers peace of mind, allowing you to focus on rebuilding your life instead of sifting through court records and making phone calls.
If you face criminal charges in the Bay Area, the Law Office of Valery Nechay can provide you with the professional representation you need to navigate your San Francisco criminal case. Standing among the top criminal defense lawyers in San Francisco, Valery Nechay has dedicated her career to standing up for the accused, and she's ready to begin fighting for your rights, freedom, and future. Contact the Law Office of Valery Nechay to schedule a free consultation and begin building a strong defense today.
SET UP A CONSULTATION TODAY
If you are under investigation or charged with a crime, I will consult with you in person and at no charge to you.