Valery Nechay Law: Elder Abuse Attorney San Francisco
If you or a loved one has suffered at the hands of another you may need an Elder Abuse Attorney in San Francisco. Contact Valery Nechay Law for information.
Elder Abuse Lawyer in San Francisco
When a loved one is receiving care at the hands of a professional, the last thing you want to worry about is their possible abuse and neglect. Unfortunately, elders are among the most vulnerable demographics in modern society. Elderly patients and nursing home residents face physical and financial abuse in the form of theft and fraud daily.
The California elder abuse laws are designed to protect elderly people from mistreatment and neglect. Generally, Adult Protective Services (APS) is designated by the local government to enforce these laws.
Elder abuse is a serious problem in the United States, and many elderly Americans will experience some form of elder abuse each year. If you suspect elder abuse in a medical facility or nursing home, attorneys with experience in domestic violence and other related practice areas may be able to help you get financial compensation. Contact The Law Office of Valery Nechay.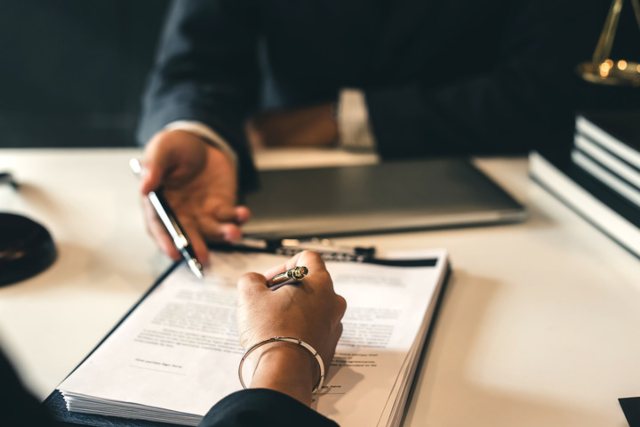 Types of Elder Abuse in San Francisco
Elder abuse is a serious issue that affects many people in San Francisco. It is a type of abuse that occurs when a caregiver or family member inflicts emotional, physical, or mental pain on a senior.
There are several main types of elder abuse:
Physical abuse

Emotional abuse

Financial abuse

Sexual abuse and exploitation

Neglect
The elderly are often vulnerable to abuse because they are less likely to be able to defend themselves against it. Plus, they may spend considerable amounts of time away from family and loved ones who might otherwise be able to protect them.
If you are aware of elder abuse cases, contact Adult Protective Services or call elder law attorney, Valery Nechay, for guidance.
How Can You Protect Your Loved One From Elder Abuse?
Elder abuse is a prevalent problem that has been getting more attention in recent years. In addition to physical and emotional abuse, California seniors also suffer from neglect and abandonment. The first step to protecting your loved one is to identify that they are experiencing abuse.
Neglect occurs when elders are not provided with basic needs like food, water, and medical care. The term "emotional or psychological abuse" refers to a situation in which an elder feels unsafe or worthless because of how they are treated by others, for example, if they are constantly being criticized or told that they are worthless.
Financial exploitation occurs when money or property belonging to an elderly person is unlawfully taken away for another's benefit. For instance, the elderly person's ATM card may be used, or the account funds may be depleted by an unauthorized person.
Physical abuse happens when someone physically hurts them or forces them to do something they don't want to. Types of physical abuse can include:
Punching

Hitting

Kicking

Slapping

Biting

Burning

Throwing objects

Pushing or shoving a person
Restraining someone by holding their arms and legs, binding them, or holding a weapon like a knife or gun to threaten them are also examples of physical abuse in San Francisco, CA. Sexual abuse describes when sexual contact is forced on someone against their will. Although some types are more common than others, all classifications of abuse should be identified and reported.
What Are the Possible Penalties for Elder Abuse in California?
Penalties for elder abuse in San Francisco, CA, vary depending on the seriousness of the abuse and who is committing it. In some cases of accidental neglect, a person may be charged only with a misdemeanor resulting in a year-long county jail sentence and/or up to a $6,000 fine.
In California, the role of the caregiver is taken seriously. When caretakers willfully cause physical harm to an elderly person, their sentence is more severe. 
An elder abuse felony conviction with a state prison sentence of between two and five years for most cases. The sentencing range is based on the victim's age and bodily injury levels.
Elder abuse is a significant problem in the United States. It can be difficult to recognize, but it is important to be aware of these signs so that you can help a loved one stay safe.
For additional information and resources, contact Valery Nechay Law.
How Can Attorneys Help With Elder Abuse and Neglect?
Elder abuse can be a frightening reality for many seniors. If you've been accused of elder abuse, it's important to understand your rights and the legal options available. An elder abuse attorney is one of the best resources you have when faced with this situation.
A financial elder abuse attorney at The Law Office of Valery Nechay can provide legal advice and representation for abuse and neglect victims. Schedule an appointment today!
Elder Abuse Frequently Asked Questions
What Are the Signs and Symptoms of Elder Abuse?
The signs and symptoms of elder abuse can vary from person to person, depending on the type of abuse they are experiencing.
They can affect how an elderly individual feels physically as well as mentally. Some common signs are bruises on their body that are not consistent with their fall injuries. Perhaps, they seem withdrawn from social interactions with others like family members and friends. ]
Changes in behavior may be another symptom, such as becoming more agitated than usual or sleeping more during the day than at night, which may indicate they are being abused at night.
Who Usually Commits Elder Abuse?
Elder abuse is a serious crime that is often committed by a caregiver. Since a friend or family member often perpetrates this type of crime, it may be necessary to consult with a restraining order attorney to see what additional steps may be required.
How Do You Report an Incident of Elder Abuse to the Authorities?
There are many ways to report an incident of elder abuse. One can report it to the police, the Adult Protective Services, or even a doctor. Additionally, an experienced attorney can provide you with the necessary resources and advocacy.
How Do You Prove Elder Abuse in California?
Elder abuse is often committed by someone the victim knows and trusts. The first step in proving elder abuse in California would be to look at the medical records of your loved one. If they have a history of injuries or unexplained health problems, you may have enough evidence to take action.
If you have any suspicions about an elderly person's caretaker or caregiver, don't hesitate to talk to them about it and ask for an explanation about what happened. Then, contact a reputable law firm such as Valery Nechay Law for support and advice.
SET UP A CONSULTATION TODAY
If you are under investigation or charged with a crime, I will consult with you in person and at no charge to you.