How to Get a Clean Criminal Record Through Expungement in California
Getting clean criminal records could help you secure opportunities such as employment, education, and housing. Explore your options in this guide from the Law Office of Valery Nechay.
The Importance of Having Clean Criminal Records
If you want to walk through life with peace of mind, having clean criminal records is beneficial. Regardless of any shenanigans you were involved in as a youth, wrongful accusations you experienced as an adult, or even criminal behavior you deliberately engaged in, having a criminal record can haunt you for life and have many negative consequences.
Every state has its own set of requirements and state laws for determining whether a person's criminal record will be eligible for clearance. The State of California doesn't believe that a person's criminal history has to follow them around indefinitely. That means, in many criminal cases, an individual can wipe out their criminal history data, regardless of whether it involves a misdemeanor or felony conviction.
Getting Your Records Expunged vs Having Your Criminal Record Sealed
There are two ways to have your criminal record cleared: having the criminal record sealed or getting the records expunged. Reputable California attorneys will provide their clients with legal advice to help them determine what is the best way to clear criminal records.
The difference between the methods is that a sealed criminal record closes off the criminal record from any public access. In contrast, record expungement involves making it look like the criminal conviction or the arrest record never existed in the first place. Hire a trusted California criminal defense lawyer from the Law Office of Valery Nechay. I can help you get the fresh start you need.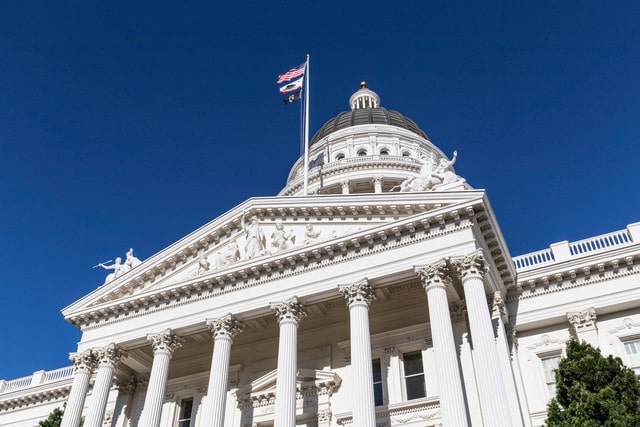 What Is a Clean Criminal Record?
Having clean criminal records means having your record eliminated in a way that it appears nothing happened or the record never existed in the first place. A criminal record is a report which contains previous charges and criminal convictions that an individual may have received and can be obtained by conducting a public records search.
Contact my San Francisco criminal defense law firm to ascertain whether you need your criminal record cleaned before applying for your next job. No matter what you were sentenced for, we can explore your legal options together.
What Is Considered a Clean Criminal Record?
Lawyers will advise you that clean criminal records are ones in which no convictions are present. Some of the items that will appear on criminal records include:
Convictions and arrests
Dismissals
Felony offenses
Misdemeanor cases
Parole violations and probation
The above crimes need to be deleted or cleared from your record to be considered free of prior convictions. I can assist you with that.
Best Way to Check and Clean a Criminal Record
Suppose you've had previous negative encounters with law enforcement officers. In that case, you want to avoid unpleasant surprises when applying for a job, filing for child custody, planning to go abroad, and much more. Therefore, you should do a background check on yourself for any recorded felony convictions. Doing a background check helps you confirm you have accurate information on your record.
How to Clear Your Eligible Criminal Records
As an experienced criminal defense attorney and a white-collar criminal defense lawyer in California, I will assist you in beginning the process of cleaning your criminal records. Some of the steps you should take if you are interested in clearing your record are outlined below.
Check out the local laws to know the types of crimes and any other requirements needed for you to be eligible for expungement.
If you are eligible, compare the services of local attorneys. I can file the required documentation to clear the record and ensure proper procedures are followed if eligible.
Once they have received the necessary files, the court will assess your criminal history to determine whether you qualify for expungement.
Finally, I will represent you at your court expungement hearing.
Be advised; not all criminal convictions can be cleared from the existing criminal record. There are specific scenarios that a court considers to make a judgment, such as whether you are a first-time offender and the length of time that has passed since you were convicted.
In some cases, if you plead guilty and have completed probation, a court judge will allow you to withdraw the plea and dismiss your criminal charges.
However, an individual can't get their criminal record expunged if the person convicted was sentenced to state prison unless the criminal offense is one for which the person would now be sentenced to county jail. In addition, certain felony offenses can't be expunged. These include sex crimes committed against children.
The Advantages of Clean Criminal Records
The advantages of having clean criminal records include returning some of your opportunities in life. Most organizations, corporations, and companies do background checks. They tend to avoid working with people who have been convicted for a criminal case.
Unfortunately, some of those with a criminal record were wrongly accused and served jail time for a crime they did not commit. Therefore, you must check your record for discrepancies and allow me to help you clean it.
Why You Need Your Criminal Record Cleaned
Employment: If you get hired while keeping your criminal offense and record a secret, you will be legally terminated when the employers uncover it. If you choose to tell the truth, you may not get the job. For some occupations, you will only be eligible for employment with a clean criminal history.
Education: According to United States Student Aid guidelines, incarcerated students are generally disqualified for federal aid. Additionally, many courses of study are irrelevant as a felony criminal record will prevent you from working in the field.
Professional Certifications and Licenses: A criminal record will prevent you from obtaining a profession and the corresponding certificates in education, health care, and professional driving, depending on the conviction.
Housing: Many landlords conduct a background check to determine whether you are an eligible and worthy renter. This may restrict your housing options to those they deem less desirable.
How Long Until My Criminal Record Is Clean?
Once you've filed for an expungement, the court will give the State's Attorney a copy of your document. The attorney has 30 days to accept or deny your petition. If the attorney accepts it, the court judge will order the expungement of the police officers and court records as well.
If the attorney denies your petition, the court will be required to conduct a hearing on your petition and will be forced to decide whether you deserve the expungement. Otherwise, your petition will be dismissed. By retaining my services, I can help a person navigate this complicated legal process.
What Is the Timeframe to Clean My Criminal Record?
Before beginning the process to expunge or seal the documents, many people wonder what the timeframe is for cleaning their criminal record. The expungement process takes about three months to complete.
If you were convicted of a crime before the age of 18, the rules are different. A juvenile defense attorney in San Francisco can provide the specifics, but minors' records are automatically sealed for less serious crimes. For more severe offenses, you must file a petition to get records sealed. Otherwise, the courts, police, public agencies, and schools have access to them. I can help you put your records straight.
An individual can also have their juvenile record sealed if the petitioner is an adult, there is no pending litigation resulting from the juvenile incident, or the jurisdiction of the juvenile court terminated at least five years ago. Also, the petitioner mustn't be convicted of any criminal offenses involving moral turpitude as an adult.
However, even if all these criteria are met, certain serious offenses, such as child molestation, murder, and robbery, can't be expunged.
How to Check if Your Criminal Record Is Clean
To know whether you have a clean record, you will have to look up your criminal records using the process detailed on the Attorney General website here.
How to Know if You Have a Criminal Record
Under California law, individuals have a right to request a copy of their own criminal record. If you don't know if you have a criminal record, you should conduct a criminal background check on yourself. To do so, you will be required to submit fingerprint images and pay a processing fee of $25 to the Department of Justice, in addition to following the steps outlined on the Attorney General website.
If necessary, I can help you get your criminal records expunged. The Law Office of Valery Nechay is the right choice for you. I make sure to guide you through the whole process and offer relevant legal advice.
I aim to ensure all my clients are satisfied with my services. Whether you successfully completed probation after being arrested or served time in prison after a complex trial, I can help you get your criminal records expunged to provide you with a fresh start. Contact my criminal law firm today for a free consultation, where I will help you determine if you qualify for expungement and lay the foundation for a better and brighter future.
SET UP A CONSULTATION TODAY
If you are under investigation or charged with a crime, I will consult with you in person and at no charge to you.