Child Molestation Lawyer San Francisco, CA
 Criminal charges are very serious and have severe and long-reaching consequences, but a child molestation lawyer San Francisco, CA, can help.
Hire a Child Molestation Lawyer San Francisco, CA
If you are in the extremely difficult situation of needing legal representation for a crime with a minor, hiring a child molestation lawyer in San Francisco, CA can be one of the most important decisions you make. These attorneys are skilled in defending clients who have been charged with sexual crimes against children and will work hard to ensure that your rights are protected.
Child molestation is a crime that is punishable by law. There are various actions that fall under this charge. If someone shows a child pornographic material, touches the genitals, or inappropriately holds them, this is abuse. Other possible signs include neglecting to provide for the child's needs and not giving them any love or affection. It is important to note that these are all indicators that a child is suffering abuse.
To improve your chances of a positive outcome to your case, contact a criminal lawyer in San Francisco at The Law Office of Valery Nechay. I am dedicated to aggressively representing your case to help you move past this challenging time.
When You Need a San Francisco Child Molestation Attorney
A child molestation lawyer in San Francisco, CA, can help you with general information, legal advice, and representation if you're facing criminal charges. Although in some cases, the court will assign an attorney to represent you for free, this is usually not your best option.
Court-appointed attorneys are often overworked and encouraged to accept the first plea bargain offered by the prosecution. They are more concerned with minimizing the penalties of the convicted rather than trying to get the case dismissed.
You want to avoid a child molestation conviction. An attorney that offers services focused on acquittal rather than a reduction in charges is optimal. Of course, this isn't always possible. My office will review the charges and the case against you to determine whether it is better to fight for a verdict of "not guilty" or have potential felonies reduced to a misdemeanor.
What Is Child Molestation?
Even though most people have heard of it, not everyone is clear on what child molestation is. Child molestation is a severe issue in the United States. According to the Centers for Disease Control and Prevention, approximately 1 in 10 children are abused. The signs of child molestation are sometimes not recognized by parents or guardians but instead spotted by teachers, doctors, and other caregivers.
The signs of child abuse vary depending on the type of abuse inflicted on the child. Some common signs of sexual abuse include unexplained bruises, changes in appetite, sudden weight gain or loss, and frequent stomachaches. Common signs of emotional abuse include aggressive behavior towards parents or siblings; extreme anxiety when separated from a parent or caregiver; depression; withdrawal from friends and family members; and sudden changes in school performance.
What Are Child Molestation Charges?
Child molestation charges are classified as sexual abuse. It is an intentional act that results in injury to a child. According to California Penal Code Section 647.6, it is illegal to molest or "annoy" anyone under age 18. This includes conduct such as that which is likely to affect an under-aged individual by:
Being observed by
Disturbing
Irritating
It also includes conduct driven by sexual interest in children, such as child pornography. A wide range of behavior makes up child molestation, and they don't all require physical contact with a child.
Since this is a complex and emotionally charged area of the law, you should immediately contact a legal advisor. Innocent people are accused every day. My dedicated legal team diligently represents the victims of false accusations of child molestation.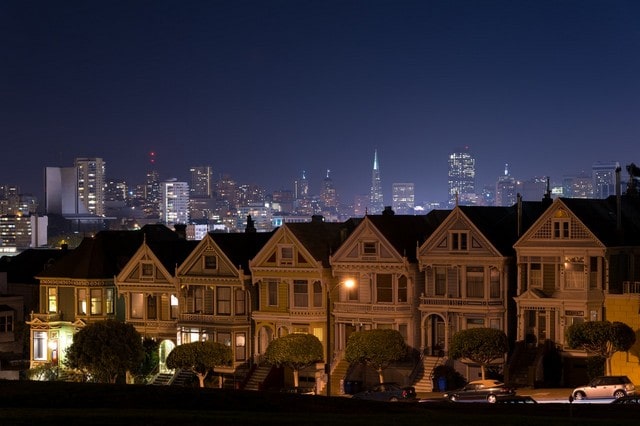 Find a Lawyer to Sue for Child Molestation
If you have been victimized, you should find a lawyer to sue for child molestation. There are many ways that a child can be victimized. Child abuse, for example, is a form of child victimization that is not always easy to identify.
If you need a lawyer with experience in child molestation and victimization cases, you can speak to me via phone when you contact The Law Office of Valery Nechay. I'm dedicated to the attorney-client relationship. Call me for a free case evaluation.
Child Molestation Defense Lawyer San Francisco
Since it is a serious offense, you need a child molestation defense lawyer in San Francisco if you are accused of the crime. The consequences of child molestation can be life-long, and the stigma that comes with it can be insurmountable.
If you or someone you know has been accused of child molestation, you must get a lawyer who will fight for your rights and help you find justice.
Child sexual abuse is an issue that deserves attention from all walks of life, not just those in law enforcement. It has been said that one out of five girls are sexually assaulted before they turn 18 years old. This statistic should be alarming for everyone, as this situation is often underreported and actual numbers may be even higher.
What Is Aggravated Child Molestation?
Aggravated child molestation is a form of child maltreatment. It encompasses physical, sexual, and emotional abuse, exploitation, and other acts that severely harm or risk serious harm to a child.
Penal Code 269 PC defines aggravated child molestation as:
"Committing a sexual act upon a child under 14 years of age, when the child is at least seven years younger than the perpetrator."
Aggravated child molestation is a felony charge and a conviction subject to a prison sentence of 15 years to life in the state prison. To avoid lifetime registration as a sex offender, you should seek legal representation as soon as possible.
Child Molestation Defense Attorney in San Francisco
A child molestation defense attorney in San Francisco defends people who have been charged with crimes involving child victimization. My firm has a reputation for being aggressive and fearless in the courtroom while also being compassionate and understanding the emotional toll these cases can take on its clients.
I have years of experience defending people accused of crimes from child victimization — including sexual assault, physical abuse, neglect, and exploitation — to other crimes. I have successfully defended clients in courts throughout California.
Contact me today to set up a free consultation if you are looking for a trusted California criminal defense lawyer who will fight to protect your rights and your future.
SET UP A CONSULTATION TODAY
If you are under investigation or charged with a crime, I will consult with you in person and at no charge to you.